Arc360 / YouthCon Scholarship
To encourage community service and leadership, AASuccess and our community donors and sponsors grants annual scholarship awards to deserving students in the Washington, D.C. Metropolitan area. Students are challenged with two competitive rounds starting with an essay, then an oral presentation. AASuccess coaches and other young professionals will be available to help and guide applicants throughout the process.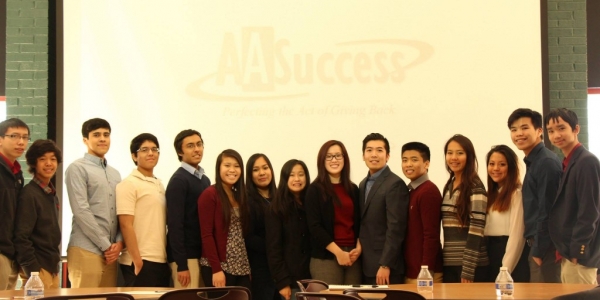 AASuccess has always dedicated its professional coaches and mentors to helping students sharpen their hard and soft skills in order for them to achieve their school, family and any future career goals. We achieve this through the Life Skills Academy (LSA), where students have been well trained by our Business Support Community, and are offered real-world projects to stimulate critical thinking and enhance technical skills.
With sponsorships from Business Supporting Community partners, each year, the YouthCon Scholarship offers up to $5,000 scholarship awards for at least three outstanding students from the Washington, D.C. metropolitan area.
EMPOWERING EXTERNAL AND INTERNAL STUDENTS
The annual YouthCon Scholarship aims to empower students to become future leaders, responsible citizens, and agents for positive change. It is planned and coordinated by one of our students to promote self-growth and leadership quality. At the same time, the scholarship awards deserving students from 8th to 12th grade in the Washington, D.C. metropolitan area, offering financial help, especially with higher education.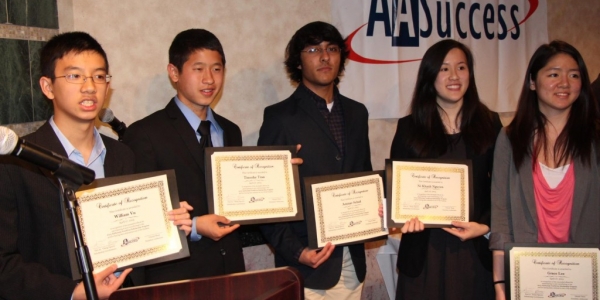 THE PROCESS
Timeline
The planning and preparing process, including outreach for funding and supports, began in September each year.
There are two rounds for the YouthCon Scholarship: essay and oral presentation.  The deadline to apply for the essay round is usually by the end of March.  The top ten essay applicants would be required to attend a two-hour orientation where they would be provided techniques and skills for the oral presentation in the oral presentation round.
Qualifications
8th to 12th grade students from the Washington, D.C. Metropolitan area
The 10 winners of the essay round must attend the Scholarship Award Ceremony

* Winners of the previous year YouthCon Scholarship are not eligible to participate
APPLY
1. Complete the Application Form below
2. Submit an essay in response to the prompt below
3. Send the Application Form and your essay to Information@AASuccess.org with the Subject line: "First Name last Initial YouthCon Scholarship"
* Either Microsoft Word (.doc) or Adobe PDF formats are acceptable.
Special Thanks to our BSC Partners and our generous sponsors & donors:
Eden Center
United Solutions
Cộng Đồng Việt Nam DC-MD-VA
Hội Quảng Đà Miền Đông Bắc Hoa Kỳ
Gia Đình Trưng Vương Vùng Hoa Thịnh Đốn
Bác Sĩ Trần Văn Sáng
Nhóm Từ Thiện Tình Thương Virginia
Help us share AASuccess with your friends!
Inspiring stories, straight to your inbox!