Arc360 / Leadership Seminar
ABOUT THE LEADERSHIP SEMINAR
The Leadership Seminar series is a program under the Arc360 Community Projects. Hosted at the AASuccess office every month, this program features a wide range of guest speakers from different fields such as Business, Writing, Public Speaking, Banking, Leadership, Wellness, etc.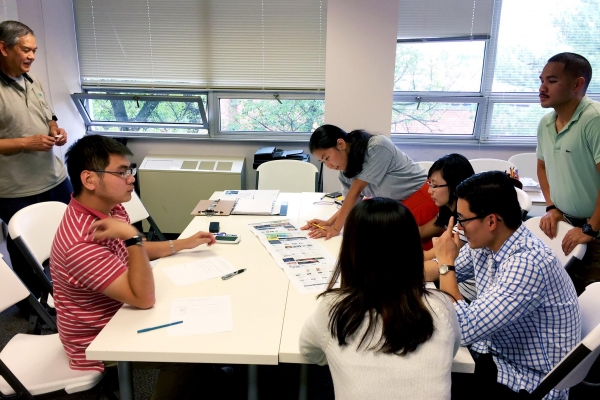 The Leadership Seminar series aims to help AASuccess share our resources and knowledge about life skills to external parties including young students in the DMV area, young professionals, and basically anyone who are interested in learning to improve their skills set. This is also a platform for us to attract more potential stakeholders and new students to the organization, while the students organizing the event learn to develop skills in communication, cooperation and collaboration.
With the participation and support from Business Supporting Community partners, the Leadership Seminar is created with the goal of allowing attendees to learn from industry leaders and prepare to fill the growing demand for Asian-American leadership in the professional environment and community.
A COMMITMENT IN SHARING RESOURCES
This year-round project is packed with engaging guest speakers, interactive Q&As, and invaluable networking opportunities. In addition, insightful workshops will be also be provided as part of the Leadership Seminar program based on the attendees areas of interest. Some of the workshops offered during past seminars include leadership styles exploration, entrepreneurship, project management, and even practicing a healthy lifestyle.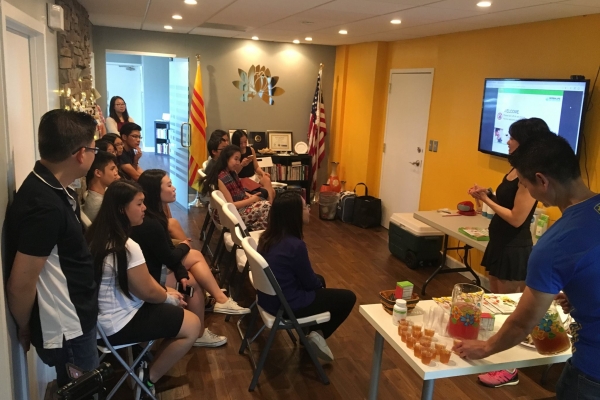 THE PROCESS
Timeline
Hosted once a month, each seminar is created with a hope to offer an engaging environment for AASuccess students, alumni, and other guests and stakeholders where the guest speaker will present:

Challenging, life-changing experiences
Personal stories of earning trust and care
Application of skill sets to overcome obstacles as young adults
Who can attend?
AASuccess welcomes anyone in the community who are interested in learning more about themselves through others' experiences. Our attendees come from all walks of life, including but not limited to high school and college students, young professionals, business owners, to name a few.
PAST SEMINARS
"Drones: Our New Toys, Tools, and Robot Companions" – by Mr. Christopher Vo
"Self-Defense" Workshop – by Mrs. Lisa Owen
"The Quick Stroke Challenge" Seminar – by Mr. Tuan Tram
"Telemedicine" seminar – by Dr. Dennis Truong
"Effective Engagement" training – by Ms. Khue Bui
"First Impression" training – by Ms. Khue Bui
Resume Writing Workshop – by Ms. Shelley Knight
Resume Writing Workshop – by Mrs. Trang Montgomery and Ms. Jamie Hudson
A peek to Computer Science and Apple Inc.  – by Mrs. Thuy Park
"Master the Arts of ABC: Appearance – Body Language – Conversation" – by Jimmy Thai, DTM
"Photo Journalism 101" – by Mr. Trung Lam
"An Introdcution to  FCPS School" – by Mr. Ilryong Moon,
"Always Be on Your Toes in the Game of Life" – by Mrs. Lisa Owen
"Selling Emotional Intelligence" – by Mr. Kevin Lee
"Relationship Management" – by Mrs. Rosemary Saberton
"Creating a Positive Digital Footprint"- by Mrs. Leigh Van Swall
"The 

Winding

 

Path

to Making a Difference" – by Mr. Andrew Mason
"How to Learn Effectively" – by Mr. Hung Pham
"Developing Your Sales Skills for Life" – by Mr. Cuong Nguyen
"Perfecting the Art of Writing" – by Mr. Roane Noel
Help us share AASuccess with your friends!
Inspiring stories, straight to your inbox!