Life Skill Academy
THE FLAGSHIP PROGRAM OF AASUCCESS
Overview
Courses offered by the Life Skills Academy are sponsored and taught by the AASuccess Business Support Community (BSC); they provide personal training and career development opportunities to qualified students. Our vision is to create an environment where professionals and students will learn from each other and exchange resources. An extensive network through team partnerships and collaborative works will develop. All participants in AASuccess are required to serve the community pursuant to AASuccess' mission and to support the organization in various capacities.
Each course seeks to promote critical thinking and collaboration among AASuccess students. Courses cover subjects ranging from basic communication to advanced technical skills. Through our LSA, deserving students ranging from eighth graders to college students learn important life skills that prepare them for rewarding professional careers and productive lives of citizenship. Students will participate in the Life Skills Academy until they become productive and civic-minded professionals.
Developing life skills requires commitment and persistence.
Students begin the program with semi-intensive courses focusing on communication and reading skills. Then they learn personal and professional etiquette before advancing to technical skills training. To ensure continued growth, students will bear additional responsibilities as they progress through LSA.
Tuition and Schedules
New classes are available on a monthly basis. Times and dates of courses are determined and provided by AASuccess. Students are encouraged to look through the catalogue of course offerings and discuss their interests with their Life Skills Coach, so that the Life Skills Coach can help coordinate enrollment and participation.
All training and development course are offer free for committed LSA students.
CATALOGUE
The course offerings in the following sections are organized by levels and colors, corresponding to: Green, Blue, Brown, and Black.
At the culmination of each level, students must pass a Life Skills Certification exam before being admitted into the next higher level. Students are afforded personal, continuous, year-round training and career development, and each level is designed to measure how the students have learned valuable life skills. As a result of one-on-one coaching with successful professionals, managers and/or business owners serving as life skills coaches, the Certifications along with our business supporting community help provide students with the skill sets necessary to define their personal goals, as well as enable them to lead successful professional and civic lives.
Life Skills Certification
Upon successful completion of each Certification exam described below, students will work with AASuccess coaches and the Academy to create a customized learning plan that will enhance individual learning needs for further career advancement. Professional development will be provided through a recommended reading list specified by Life Skills Coaches. Students will be expected to apply the theories they have learned by registering as life skills coaches, skills coaches, or members of the AASuccess Business Support Community.
Required after completion of each level and before moving on to next higher level
• Successfully complete each Life Skills level as prescribed in the following sections.
• Gain passing scores from the three-part assessment: Self Evaluation, Coach Assessed Evaluation, and Written Exam.
• Commit to a prearranged testing date with the Life Skills Coach, for each exam.
• Engage actively in all sessions with the Life Skills Coach.
• Take the initiative to schedule all exams, as well as to retake or make up exams.
• Take or retake applicable elective seminars or workshops to review necessary skills.
• The passing of the Certification exam (oral and written), with a polished résumé, is required for future job recommendations and
• Complete the oral exam administered by a Life Skills Coach within thirty (30) minutes.
• Complete all questions on the written exam within one (1) hour.
Furthermore, all students enrolled in the LSA are offered real-world projects in groups of two to four teammates. These projects give the students a broad perspective on personal and professional interactions, as well as the opportunity to train on technical skills.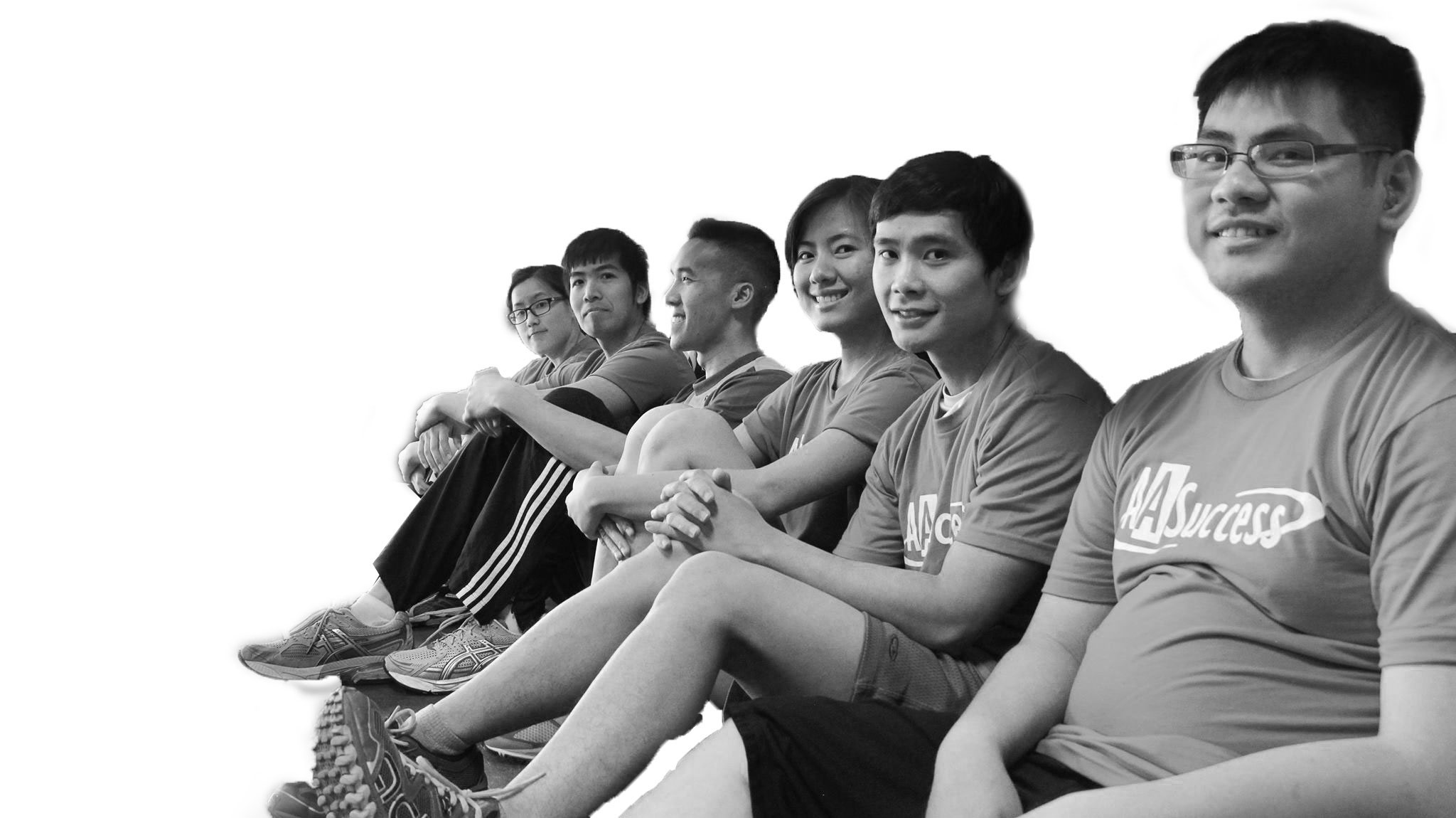 Help us share AASuccess with your friends!
Inspiring stories, straight to your inbox!